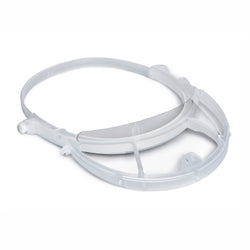 Item#: 30-Visor, 30-Visor2, 30-Visor10
Front Face Shields sold separately. If this is your first time ordering, we recommend getting a Starter Pack.

Headband fully adjust to all head sizes
Flip up feature allows for easy breathing , flip up tension is fully adjustable
Fully cleanable visor: free from velcro, sponges, for fabric strings that can hide germs.
Shipping:
Ships within 3 business days. In stock now.

*Patent Pending